Carley Ruff
WHAT TIME OF THE YEAR SHOULD YOU HAVE YOUR FLORIDA WEDDING?
Posted by Carley Ruff | Day of Details Coordination | St. Petersburg, FL on 09.10.2022
The age old question -- "I want to have my wedding in Florida, but I don't know WHEN to have it?"
Day of Details, a year-round wedding coordination company located in St. Petersburg, Florida, knows the perks and disadvantages of each season. Below, you will find more information about each season and what it means to having a Florida wedding during that specific season. There are pro's and con's to each season and we lay it out for you!
WINTER (December - March)
My personal favorite time of the year in Florida -- winter! During the winter season, you can expect mild, dry weather and even some cold snaps (aka it gets into the 40's -- OMG). With this being said, if you are looking to have a beach wedding and want to wear flip flops and a lightweight dress, think again. It does get cold here some days, you want to make sure you and your guest are wearing the proper attire. Also, if you plan on having a winter wedding, make sure you are not fighting against the holiday and early spring break crowds. You will love your winter Florida wedding, but accommodate your wedding for unexpected chilly weather!
PROS CONS - Mild + dry weather. - Can get fairly chilly -- cold snaps! - Chilly weather! - Starting to get into 'season' aka larger crowds and busy beaches. - Any color scheme works! - Holiday travel can be expensive and busy!
Ahh, spring. Yes, our wedding busy season. There is a reason everyone wants to have a wedding in Florida during the spring time. It is the best weather of the year, it provides a winter escape for northern wedding guests, and you can do any style of wedding. Indoors, outdoors, or a mix of both! Jewel tones, vibrant colors, or classy and simple. You can do any theme or style wedding during the spring. It does get fairly busy, however, and don't expect to get any discounts during this time, as most vendors are booked out far in advance! We love a spring wedding!
PROS CONS - Near perfect weather! - Busy everywhere -- spring break for many. - Great time for guests to visit. - Need to book vendors far in advance as this is our 'busy season'.
- Less humidity + little rain. - Little to no discounts offered.
SUMMER (June - September)
Summer's in Florida can be unpredictable. There is a reason it is considered our wedding 'off-season'. During the summer the days are long, hot, and filled with out-of-the-blue rain storms. However, if you are looking to have a wedding with possible discounts offered (saves you $$$) and more vendor availability, then this is the season for you! Also, if you are looking to have kids at your wedding, this is a prime time as kids are out of school and many families take their vacations in the summer months. It is ALWAYS encouraged, and sometimes even required, to have a backup plan for inclement weather. This means you should have an indoor or tent option ready incase of rain/storms. Beware, it could even turn out to be more than just a rain shower... it is hurricane season after-all. Don't get me wrong, we love summer weddings, when done right. It provides vibrant colors, waters are beautiful, and the summer mood is like no-other!
PROS CONS - Water is clear + blue. - Hot + humid weather. - Discounted prices. - Hurricane season (and daily rain). - Increased vendor availability. - Need a backup weather plan.
- Warm summer nights. - Cake melts, makeup melts, everything is meltable if outside.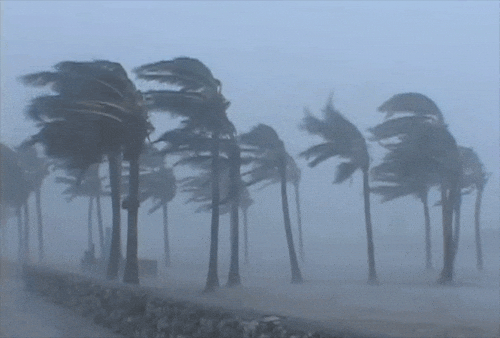 FALL (September - December)
While you shouldn't be expecting any leaves to change color or the possibility of snow, you can expect some cooler weather and a possible crisp chill in the air in early mornings and at night! If you get married in Florida in the fall season, you should be prepared for about any weather to happen on your wedding day -- hurricanes, rain, humidity, heat and/or a chilly day. Keep in mind, all of these weather patterns could happen in THE SAME DAY! Don't let me scare you, though. Fall weather in Florida is fairly mild -- just always have a backup plan! With a fall wedding you can also expect smaller crowds due to school in session and snowbirds still being up North. Keep in mind almost every weekend in October in Florida gets booked up fast!
PROS CONS - Mild, beautiful weather. - Also, tail end of hurricane season. - Lesser crowds. - Hot and cold weather... in the same day!
- Golden hour photos early. - Early sunsets -- means it gets darker earlier (shorter days).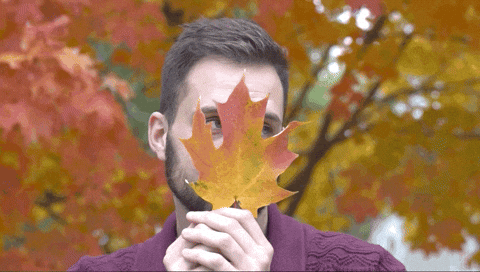 Looking to get married in the Tampa Bay region and need someone to execute your wedding day while you sit back and relax? Day of Details, a day-of wedding and events coordination company, works with couples who've planned their wedding day, but need someone to come in and execute their vision on the day-of. Whether its a fall, winter, spring, or summer wedding, we've got you!